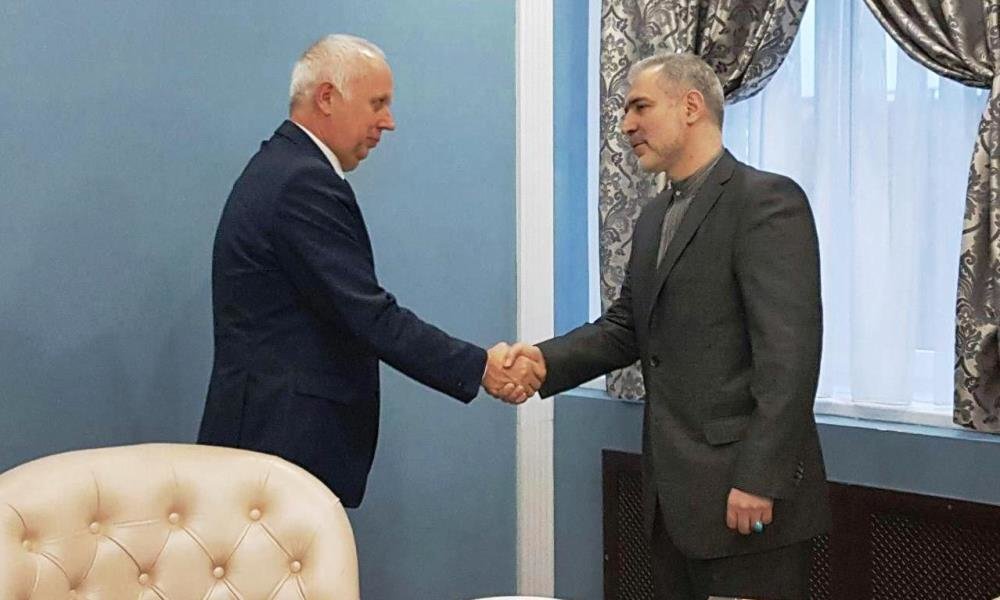 TEHRAN- Iran's Ambassador to Belarus Mustafa Oveisi and Belarusian Minister of Transport and Communications Anatoli Siwak discussed development of transportation ties in Minsk, IRNA reported on Friday.
In this meeting, Oveisi emphasized on the expansion of the bilateral cooperation between the two countries in the field of rail and road transportation on the way to boost mutual economic ties as well as revenues.
The Belarusian minister, for his part, welcomed the development of land transport relations and facilitation of air transport such as establishment of direct flights between the two countries.